Japanese landscape reveals a deep connection to the culture and history of Japan. They are exceedingly varied as they have gardens meticulously crafted and carefully designed taking care of every single element. It is the reason that there is an admiration for Japanese in maintaining meditative and purity spirituality.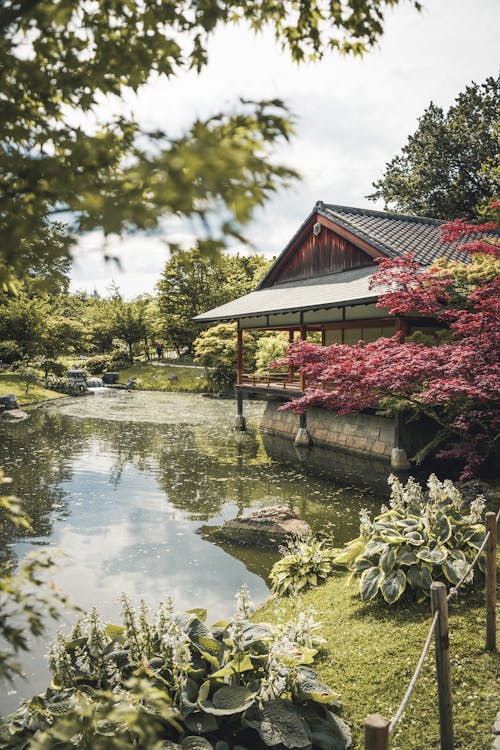 Japanese garden elements feature a specific design, and their styles enhance each time your understanding. There are many garden styles, but here you can go through a few of them that will show you the way they maintain its distinctness.
Japanese Landscape Elements
From ancient times, the Japanese culture gives more importance to rocks. Gravel and sand are of great use in building Buddhist temples and Shinto shrines. Worshipping stones is a continuing practice. Now, this is the reason the same elements are becoming attractive accents. They serve as pathways and bridges building material. Even the dry gardens have the composition of stones.
The Japanese have a spiritual connection with the land and nature that they prefer incorporating in their gardens the natural materials.
The natural essence is a distinctive feature of the Japanese landscape, and this also appeals to the observers. The style of the Japanese garden may be apparent as they always have a stream or pond with water. If it is a dry rock garden, you can see it has white sand. As per the Buddhist symbolism, stone and water are the gardens yin and yang.
The Japanese gardens have an irregular shaped pond. In more extensive gardens, you may find two or more lakes and a stream or a channel will link it. Small islands or a cascade also represent their traditional beliefs. They also use fish, especially a goldfish or a colored carp in the gardens as a decorative element.
Landscape Beautifying Elements
Large islands support buildings, and they also represent longevity and health symbols. Even the 'bridges' are built using wood or stone. You can see complexity in bridges. Mostly, it is an uncut rock, or a simple slab laying on a stream to cover approximately over ten meters wooden structures.
Water basins and stone lanterns
The stone lanterns belong to ancient periods, and today they are in Shinto shrines lining the paths. In the Japanese gardens, the stone lanterns are mainly for decoration. The stone lanterns on the islands or at the peninsula end help in providing pleasing aesthetic and light. These lanterns with water basins work in ritual cleansing. The water basins featuring simple curves are made using some uncut stone creations or are elaborate depressions.
Wrapping up
The Japanese landscape is incomplete without lawns, trees, plants, flowers, and shrubs. They imitate nature and are well-maintained. The greens are the trees are best as backdrop features to a garden, and it helps in hiding undesirable sights.
The Japanese gardens common plants and trees are the camellia, azalea, the Japanese apricot, maple, the ginkgo, the Japanese Cypress, pine, the Japanese cedar, and bamboo.